Marian S Bennett
Coastside Real Estate & Lifestyles
Brought to you by Marian Bennett
Serving Half Moon Bay Coastside - San Mateo County - San Francisco Bay Area - Northern California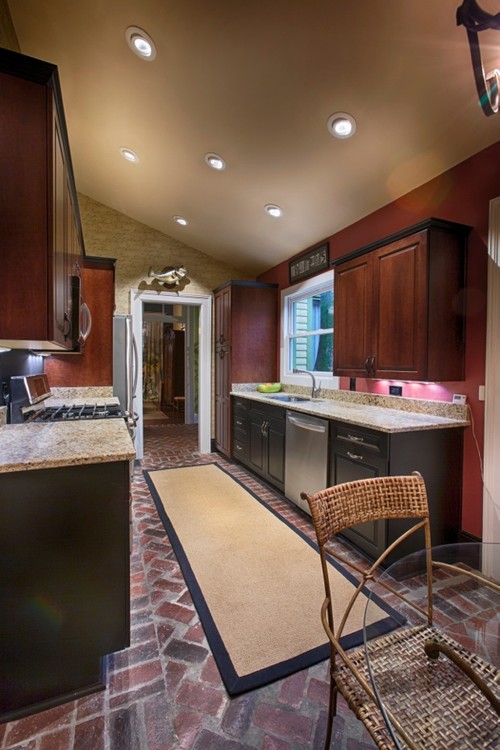 Source:  HOUZZ - Contemporary Spaces by Nashville General Contractors Franks Home Maintenance We remodeled last year; thought I would share some fun stories and maybe even some war stories from time to time.  This story has to do with my quest for much more light in my home.  I really don't do well living in dark spaces.  I knew that when the time came to remodel, we would look forward to an updated lighting plan.  So I'm writing today about our...
I spent a day in SF last week at a real estate industry conference called Inman Connect taking in tons of new information to process and decide what is worthwhile to share, what is valuable to improve my client and customer experience, and consider as an upgrade for my business. Here is the best of what I found in my one day there, condensed and broken down into three categories for you: Apps, Concepts, and Tools. Apps Refresh - Refresh syncs "effortlessly" with your calendar to...
If you've ever heard the phrase "The coldest winter I ever spent was a summer in San Francisco", well, there is some truth to that.  Since we're about 20 miles south of the City on the Coast, we experience similar weather patterns at times.  Those of us who are not traveling to warmer parts all summer may be cozying up to our fireplaces on cool gray nights. Converting to gas is considered a hot (no pun intended) fireplace trend for 2014.  If you have a gas fireplace that...
It's spring, the weather is heating up and so is the Coastside real estate market. For the first time since the early to mid-2000s, we are seeing several homes go under contract within the first week of when they're listed (sometimes even before).  Also, in some locations here, it's again becoming a reality to see multiple offers over the asking price for some homes. This is obviously welcome news for those homeowners thinking about selling their property. Buyers are out there in force and searching for...
The Transfer Disclosure Statement is a required (in most cases) disclosure for sellers in California.  It is a three page document that is completed by the seller on pages 1 and 2, and completed by the participating Realtors on page 3, then signed by all principals in the transaction and their Realtors once completed, also on page 3. This year's Transfer Disclosure Statement is about to be updated again.  The new addition will be an additional seller question related to construction defect claims. From the California Association...
What better way to celebrate Earth Day 2014 than to talk a little bit about solar power on the Coastside, residential solar energy specifically.  More and more homeowners are asking about the benefits of photovoltaic panels, including Coastside homeowners.  I'm seeing more panels on roof tops, but the number of sales with these energy saving systems are still few and far between, making value using comparable homes still challenging. The roof top panel system, called a photovoltaic (PV) system will either be owned or leased...
The local housing market continues to gain strength, yet appears to be starting off the year slower than last year.  There are four major factors at play keeping the growth from growing at the rate of last year. Nationally, existing-home sales in the West dropped 7.3 percent to a pace of 1.01 million in January, and are 13.7 percent below a year ago. Sales in the West are affected by tight inventory in many areas, pushing the median price to $273,500, up 14.6...
Inventory on the Half Moon Bay - Coastside in 2013 started low, quickly rose over the summer and started to retreat during the Holidays - with wild rides and slow crawls along the way.  The number of Coastside homes for sale on the MLS is low now at approximately 48.  Look more closely at what has happened this year along with the five-year perspective. One Year - Acceptance of the New "Normal" 2013 started strong on the Coastside following an active 2012. ...